New Patients at Boyce Chiropractic Lisle
Initial Consultation and Examination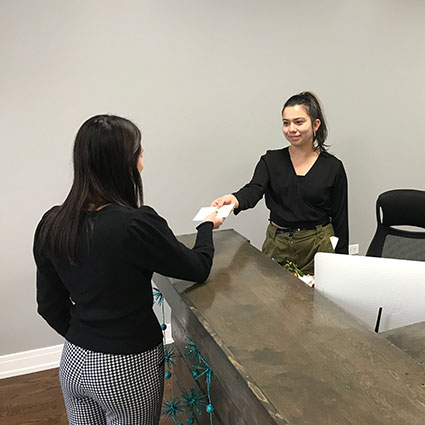 Our intake paperwork is available online, but if you haven't completed it ahead of time, we ask you to come in about fifteen minutes early. Our front desk staff is upbeat, professional and caring, and they will make you feel right at home. They'll also take copies of your ID and insurance card. Since we're a family practice, kids are welcome to come in, even if they're not the ones being adjusted.
We'll show you a five-minute welcome video, and then you'll meet with your chiropractor, who will listen as you describe your health history and what prompted you to seek our care. Then we'll conduct a thorough examination to locate areas of misalignment. If X-rays are necessary, we will refer you out for those. This visit takes approximately 30 minutes.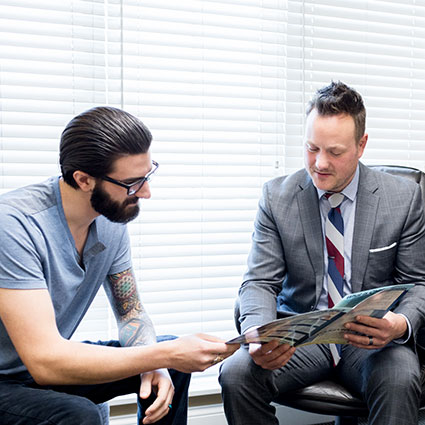 Follow-up Visit
We'll schedule your second visit for a day or two after your initial consultation, so your chiropractor has time to review the results of your exam and develop a care plan specifically for you. We'll present our findings, and give you a copy of the report to take home. This will also include our treatment recommendations. Our staff will discuss the cost of care and your insurance coverage. If you're ready to begin care, you'll receive your first adjustment at this visit, which generally lasts 30-45 minutes.
Ongoing Treatments
For the remainder of your care plan, visits typically last 20-30 minutes. At the end of each phase of care, we will re-evaluate and provide you with progress reports so you understand how your body responds to treatment and how close you are to reaching your health goals.
Getting the Care You Need
We want you to get the care you need—we are in-network with most insurance, and we also offer family plans and other payment plan options. We offer same-day appointments, and our new patient special is just $20 for a consultation, examination and report of findings. We donate this entire fee to local charities.
Contact us today to book an appointment.
CONTACT US
---
New Patients at Boyce Chiropractic Lisle | (708) 446-0117