Pregnancy Chiropractic at Boyce Chiropractic Lisle
Specialized Pregnancy Care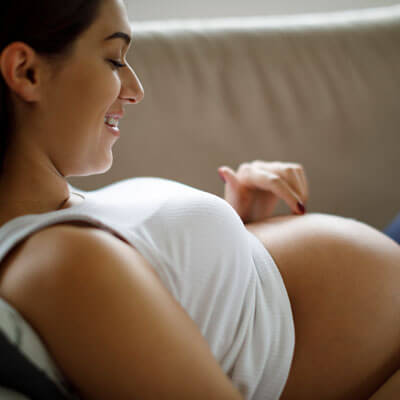 At Boyce Chiropractic Lisle, we love helping pregnant women feel great throughout their pregnancy. Dr. Boyce is certified in the Webster Technique, a safe, gentle method designed to help your body remain balanced, aligned and healthy during pregnancy. As your body changes, your adjustments will also change. We tailor care specifically to your needs at every stage of your pregnancy.
In addition to the chiropractic adjustments, Webster technique also involves working with the soft tissues (muscles, tendons and ligaments) of the pelvis. By keeping the spine and pelvis properly aligned, we can help relieve the strain on your joints and muscles, keeping you more comfortable.
We take extra time with our pregnant patients to let you know what to expect from your individualized care plan, talk about your end goal and help you prepare. We keep you comfortable during your adjustments with pillows to support your belly, and we will give you some home exercises to help you stay as comfortable as possible between adjustments.
The Nervous System Connection
When you're pregnant, your body undergoes many changes in a relatively short period, and all that change causes stress. Your nervous system is working extra hard at this time, supporting your developing baby. Too much stress can cause communication between your brain and body to break down, resulting in discomfort, pain and even hormonal imbalances.
When we restore proper alignment through chiropractic adjustments, it relieves the stress on the nervous system, allowing all functions of the body to work more optimally.
NEW PATIENTS
Labor and Delivery
Keeping your pelvis properly aligned benefits your baby, affording them ample space to develop optimally. It can also help Baby get into the best head-down position for birth. Many studies have shown that women who receive regular chiropractic care during pregnancy have decreased labor and push times, and easier deliveries. After nearly twenty years of providing prenatal chiropractic care, Dr. Boyce can confirm this firsthand.
Get Started Today
The sooner you start prenatal care, the more we can help. Book your first appointment today.
---
Pregnancy Chiropractic Lisle IL | (708) 446-0117